ARCHITECTURE & STRUCTURAL DESIGN
STRATIC INDIA
TO A PRACTICAL WORLD
WE DELIVER INNOVATION
WE WORK TOWARDS SUSTAINING QUALITY OF LIFE
FOR TODAY & FOR FUTURE
Planning
Exemplify proactive, solution-oriented work schedules responsive to the needs of Pre and Post Planning decisions. We maintain clarity and simplicity thriving to deliver the best Quality of Life to the users serving our designs in a passionate.
Architectural Design
We work closely with our clients in order to carry on the
service entity with compelling design, communication,
innovation and team work to express their
vision in a fresh manner.
Interior Design
At Stratic we carry out architectural and Structural services for technologically superior processes, providing greater value for clients and enhanced design and construction to undertake contractual obligations exceeding the rate of change in our industry.
Interior
Our designs are simple and signifiacnt. We are sensitive towards the users, climate and culture backed by a strong research base. The resultant of the equation of these three sources of inspiration is timeless and coherent every time.
Design Support
Design is something that is personalized, perceived and projected.We offer services in developing, communicating a design concept using mutiple tools of visualisation,
model making, graphics and 3D computer modelling.
Reconstruction Services
Every building is unique and the character of the property exhibits the duration and bond of it with its primary users. Building renovation or reconstruction is a great opportunity to improve this bond. It is the more optimal energy…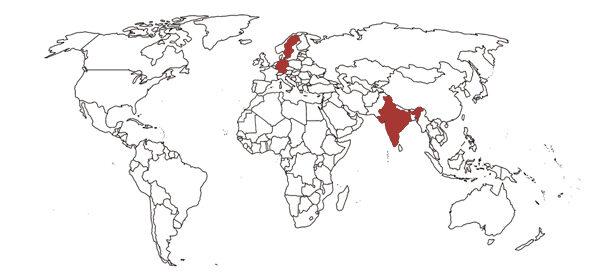 Chandigarh, India | Rostock,Germany | Halmstad,Sweden
At Stratic, we work with brilliant minds from a wide range of professionals and countries dedicated towards their skills that combine individual abilities and experience from diverse backgrounds to deliver innovation to a practical world.
WE OFFER :
Pre-Construction Planning
Architectural Design
Interior Design
Structural Designing
Pre-Fabricated Structural Detailing
Realizations
Whatever the project we'd love to hear about it. Call
us or send us an email using the contact form
INDIA
# 1252, Sector 8/C
160009 – Chandigarh
contact@stratic-india.com
+91 – 9876125290
www.stratic-india.com
---
GERMANY
Badstüberstraße 6
18055 – Rostock
kontakt@stratic-germany.de
www.stratic-germany.de